The girls of Mi Babe.......
More pictures coming soon........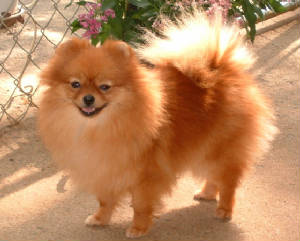 Mi Babe I'm Da Boss(13 pts) X Mi Babe Melody of Rain Beau's
Emmy recently whelped 1 male and 2 females Oct 9, 2012, sired by
Champion Rain Beau N' Mi Babe Brotherly Love, "Phil".
1 male, 1 female are available Dec 18.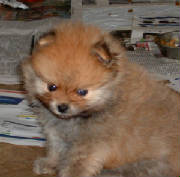 male puppy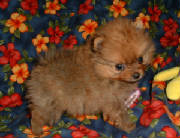 tiny female


CH AIMEE

Ch. Mi Babe Aim for Fame.

"Aimee" finished in '96 with 4 majors and is the first Pom that I finished completely by myself. She is 14 yrs old in 2007. Aimee is such a joy and is very special to me. She truely lights up my life.

CH Aimee at 12 yrs old in 2005.

My beautiful CH Aimee passed over to the Rainbow Bridge April 2, 2007. She was with me for 14 wonderful years and my heart aches for her.

Rest in peace, my sweet angel.
Luna's first show



Mi Babe Buff's Luna Rain Beau

Co-breeder Sue Cook,

Co-owner Buff Webb

Luna's first show...first win...

Specialty BOW for 2 points..

CH Luna



Another Specialty win and a 4 pt major...

CH Luna



Presenting CHAMPION Luna,

finished in 6 weekends.